Summer Reading Challenge
Have you ever struggled to keep the reading momentum going over the summer holidays when all your child wants to do is play and have fun? And so they should, too! Picking up a book to read shouldn't be something that's forced or turned into a chore, but rather something to get excited about and actually want to do.
I've created a FREE Summer Reading Challenge which will motivate your child to read more and keep them entertained all holiday long. Felt tip pens and colouring pencils at the ready – this is definitely something oozing with fun that will get their creative juices flowing…
Simply get them to colour in an ice cream every time they read a book or if someone reads to them. Their challenge is to try and colour them all in by the end of the holidays and think of a different flavour for each one too. The more imaginative the flavour, the better!
Click on the picture below to download it now for FREE.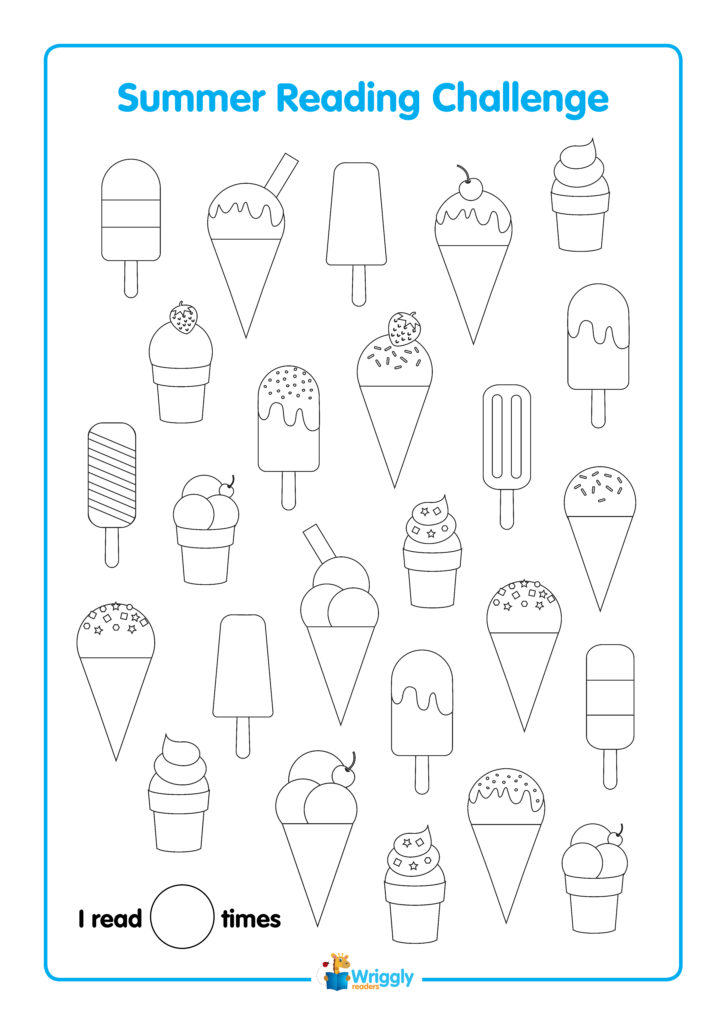 When they've read to their hearts content and coloured them all in, encourage them to count the ice cream pictures and write the number in the circle at the bottom of the page. It's a great way to help with their counting skills too!
I'd love to hear how your child gets on with the challenge! Feel free to get in touch by sending your photos and comments to our Facebook or Twitter page – and as a reward for completing the challenge, I'll email you a special certificate to print out and give to your reading champion 🙂