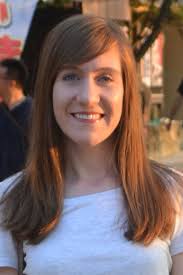 When I was 17 I started my first part-time job working in a library.  At that age, I had no idea what direction my career would go in, but I think deep down I knew.
During one of my shifts, a lady brought a pile of children's books to the counter for me to scan and I'll never forget the conversation I had with her.  She told me all about her job as a Primary school teacher and it was like a little light bulb inside of my head suddenly lit up. I knew at that moment what I wanted to do. I wanted to help children to learn, inspire them to love books and teach them the life-changing skill of reading. Whoever that lady was and where ever she is now, I hope that one day she reads this and sees that it was because of her that my amazing journey began!
I went on to study a 3 year teaching degree at Lincoln University and since then I have worked in Infant Schools for over 10 years, specialising in Early Years education.  Throughout this time, I've had an invaluable insight into how young children develop early Literacy skills through the teaching of Phonics and realised how important it is to make learning to read as fun and play-based as possible to capture their interest and enthusiasm from a young age.
Unfortunately, in every class I've ever taught, there has always seemed to be a small group of children who really struggled with their reading. These below average children often forgot letters, sounds and tricky words from one phonics lesson to the next, never picked up books at home and lacked confidence in reading, mainly because they found it too difficult.
I put in place extra support for these reluctant readers where my TA regularly gave them short, sharp bursts of reading practise, but I found myself using the same old books and phonics resources over and over again which took unnecessary time and effort to plan and set up on top of everything else I had to do. But even more disheartening, the children found it a bit, well, boring.
I desperately wanted to break this bland routine with something more exciting and motivational to use in class to make learning to read a more positive and memorable experience… that's when Wriggly Readers was born!
I've created the UK's only award-winning, play-based reading intervention programme to help struggling readers in Reception and Key Stage One. It is guaranteed to help every child in your class to finally make the progress that they deserve.
Get Your FREE Book Now!