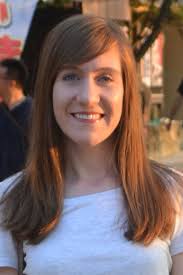 When I was 17 I had my first part-time job working in a library.  At that age, I had no idea what direction my life would go in. During one of my shifts, a lady brought a pile of children's books to the counter for me to scan (long before the days of self-service machines!) and I'll never forget the conversation I had with her.  She told me all about her job as a Primary school teacher and it was like a little light bulb inside of my head lit up. I knew at that moment what I wanted to do. Whoever that lady was and where ever she is now, I hope that one day she reads this and sees that it was because of her that my amazing journey began.
I went on to study a 3 year teaching degree at Lincoln University and then worked in Infant Schools for over 10 years, specialising in Early Years education.
When I was a teacher, I always used to put something in place for the children in my class who were struggling to read, but I wasn't a huge fan of formal intervention groups.
Here's why…
Year after year, my TA used the same old books, magnetic letters and laminated resources with her one-to-one and small booster groups. Not only did this take a lot of time and effort to painstakingly plan, make and set up, but the children found the extra support a bit dull and boring too.
The most worrying thing about it was that the low ability readers continued to lurk at the bottom end of my assessment data and still had unread books in their book bags.
It made me realise that if children didn't enjoy or benefit from doing stuffy, lifeless interventions that were forced upon them, I needed to come up with a more hands-on and creative approach like the rest of my outstanding classroom activities to actually make a difference.
Let's face it, if children aren't making good or outstanding progress with your every day phonics lessons, why would you keep using the same methods and teaching styles?
There's a fantastic quote by Albert Einstein which says 'Insanity: doing the same thing over and over again and expecting different results'.
This couldn't be more true.
I knew that the only way to really help them was to use a completely different approach as the current whole school reading scheme, Jolly Phonics, wasn't meeting the needs of all my children. I needed something to re-awaken their senses, change their entire perspective of reading and make it so much fun that they wanted to carry on reading at home.
I wanted to put the wow-factor into learning to read and turn even the most disengaged struggling readers into enthusiastic reading champions.
So I set to work on making my idea a reality…
and that's when Wriggly Readers was born!
At first, I only intended to use my new play-based intervention with my own class but it wasn't long before other teachers asked to use it in their classrooms.
And then other schools nearby asked to use it in their classrooms too!
Before I knew it, I had Wriggly Readers orders flying out left, right and centre…
… and now I'm on a mission to make learning to read fun for 1 million children!
It's so exciting to help schools all over the country and I'm proud to say that, with our rigorous piloting process and invaluable feedback from our customers along the way, we've been able to refine and improve the programme to make it the best it can possibly be.
It's guaranteed to make learning to read a more positive and memorable experience and will help every child in your class to finally make the progress that they deserve.
If you'd like to find out how Wriggly Readers can make an amazing impact in your school, order your free book now.
Get Your FREE Book Now!