What A Wonderful World
Bob Thiele & George Weiss, illustrated by Tim Hopgood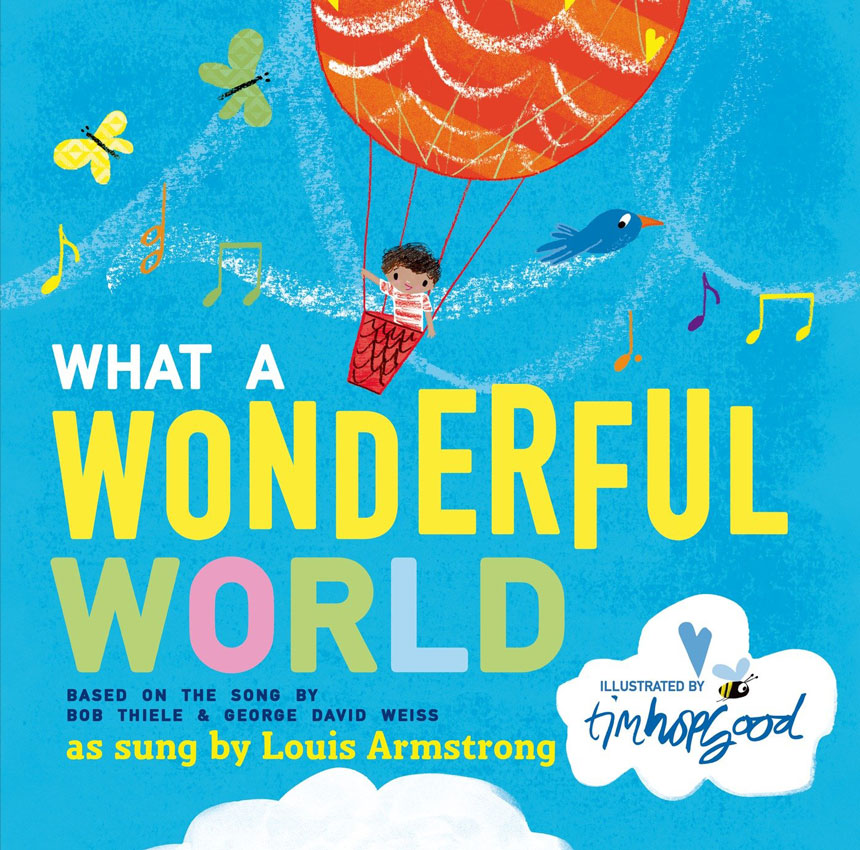 A beautiful board book featuring the lyrics from What a Wonderful World, accompanied by bright and colourful illustrations from award-winning illustrator Tim Hopgood. It encourages little ones to see the beauty of the world and to love other people – making it the perfect gift for even the youngest children.
Age 2 – 6 years
Octopus's Garden
Ringo Starr, illustrated by Ben Cort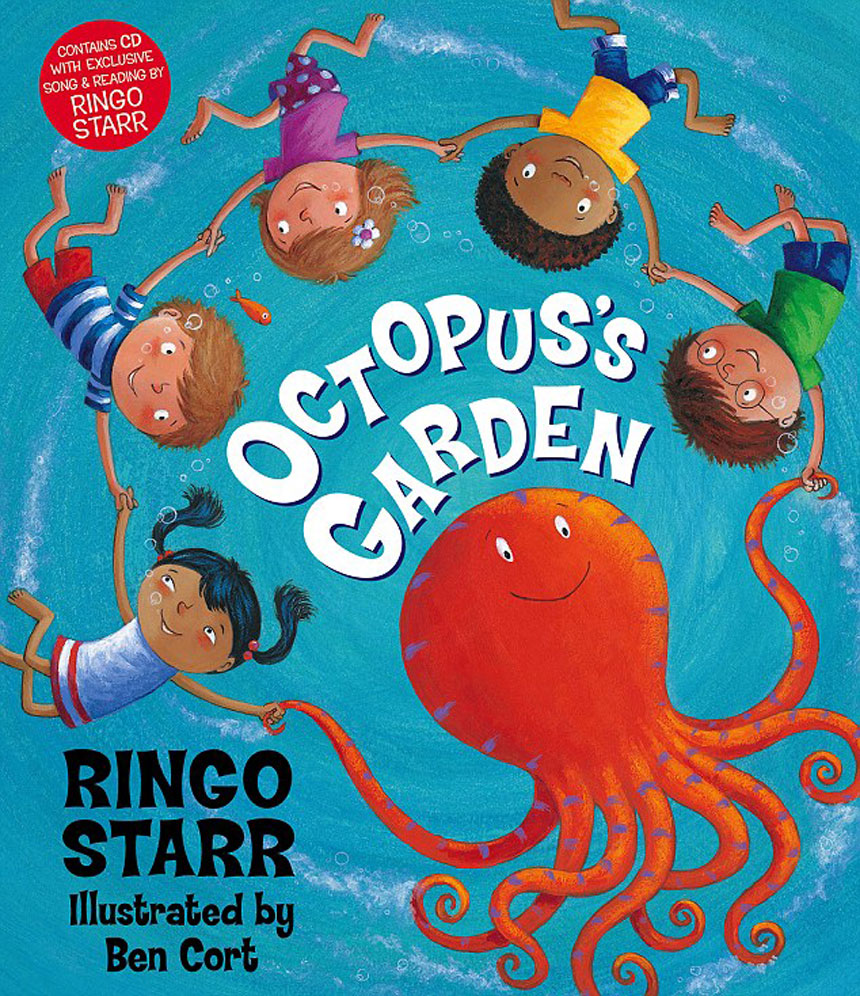 Based on the lyrics of the world famous Beatles song, this glorious picture book follows five children on a magical journey through the Octopus's garden. The playful Octopus takes them on a wondrous underwater adventure – riding on the backs of turtles, playing pirates in a sunken city and sheltering from a storm in the octopus's cave. The book comes with a download which includes an exclusive reading by Ringo Starr and a never-before-heard version of the song.
Age 3 years +
 Forever Young
Bob Dylan, illustrated by Paul Rogers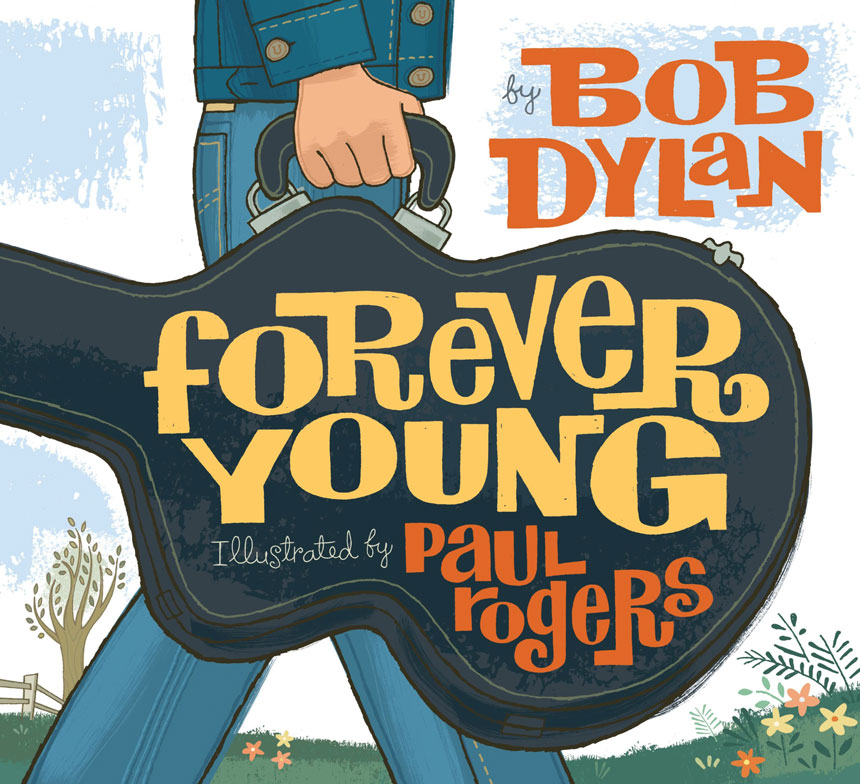 Bob Dylan is one of the most celebrated artists of our time and perhaps nowhere is he more affecting than in his 1974 hit, Forever Young. It's an anthem to youth, to doing the right thing, to cherishing the spirit of being young. Re-imagined by award-winning illustrator, Paul Rogers, the lyrics tell the story of a young boy who travels through his life, living in the footsteps of the man who gave the world the greatest gift he had: music.
Age 4 years +
 Every Little Thing
Adapted by Cedella Marley, illustrated by Vanessa Brantley-Newton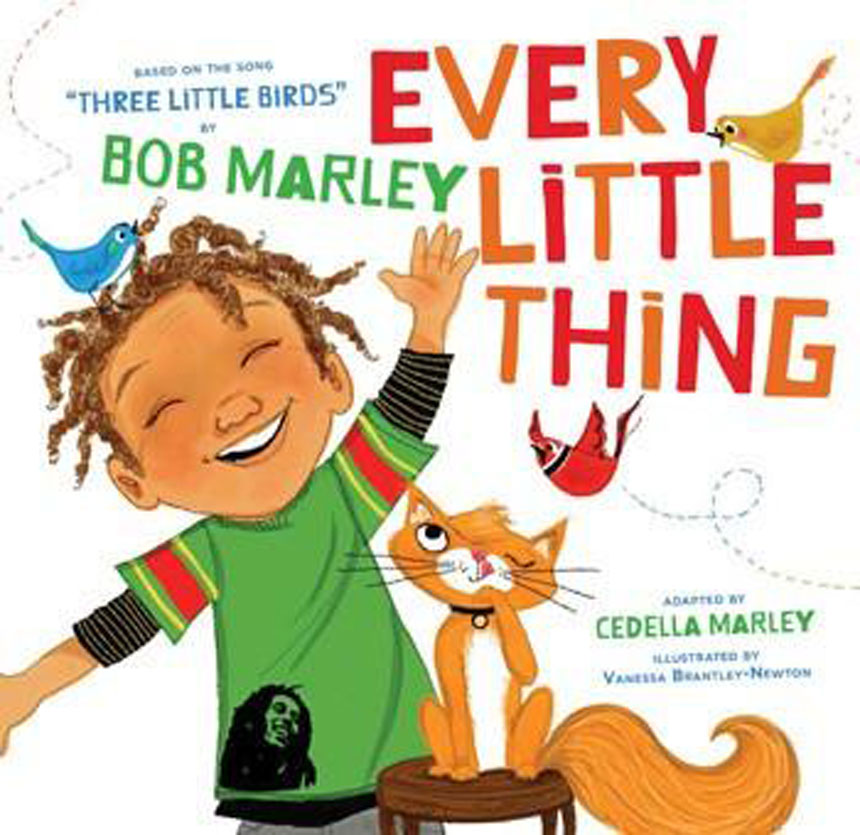 Bob Marley's songs are known the world over for their powerful message of love, peace, and harmony. Now a whole new generation can discover one of his most joyous songs in this reassuring picture book adaptation written by his daughter Cedella and exuberantly illustrated by Vanessa Brantley-Newton. This upbeat story reminds children that the sun will always come out after the rain and mistakes are easily forgiven with a hug. Every family will relate to this universal story of one boy who won't let anything get him down, as long as he has the help of three very special little birds. Including all the lyrics of the original song plus new verses, this cheerful book will bring a smile to faces of all ages—because every little thing's gonna be all right!
Age 2 – 5 years
 Violet's Music
Angela Johnson, illustrated by Laura Huliska-Beith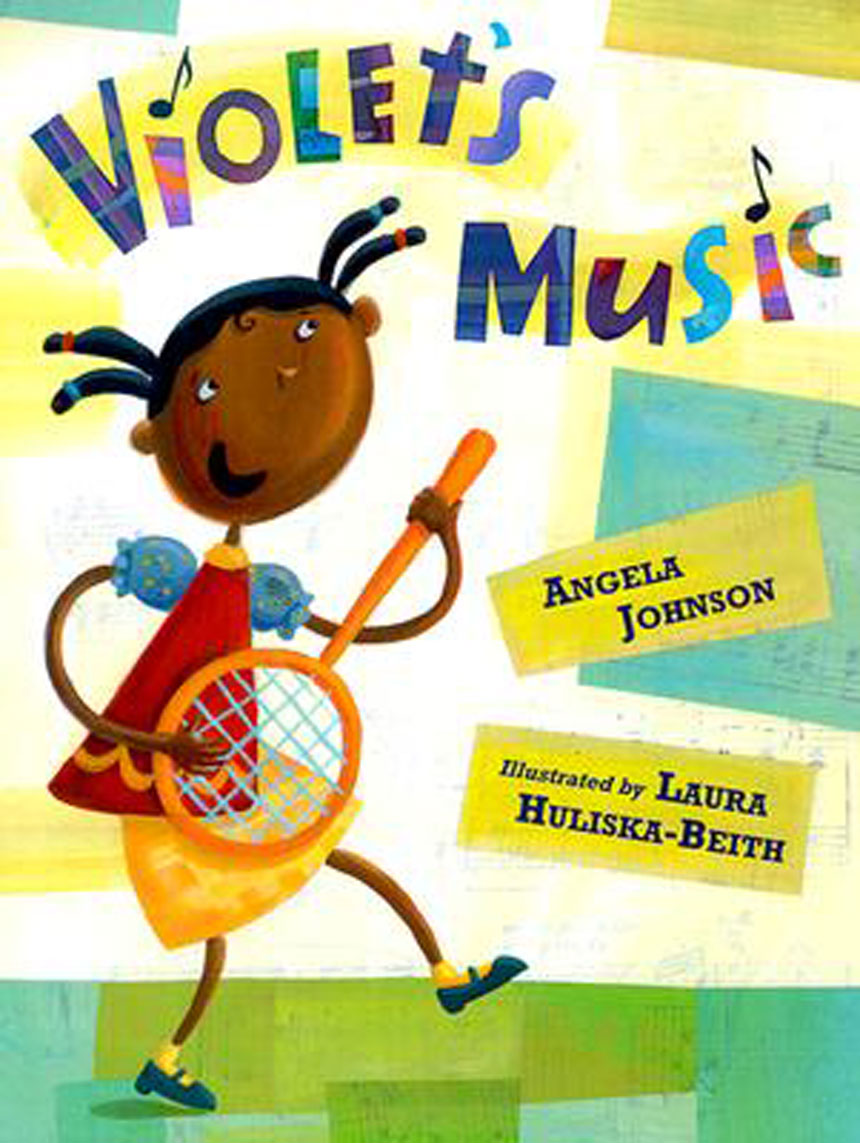 Violet is a little girl who has loved playing music since she was a baby. Always on the search for other children who feel the same way, Violet's Music tells the story of her journey to finding some new like-minded friends! Bright, lively, and lyrical, this is a book for kids who march to a different drummer. Violet's Music sings to us that the right friend is always out there-as long as we keep looking and hoping, and above all, staying true to ourselves.
Age 4 – 8 years
 Kitchen Disco
Clare Foges, illustrated by Al Murphy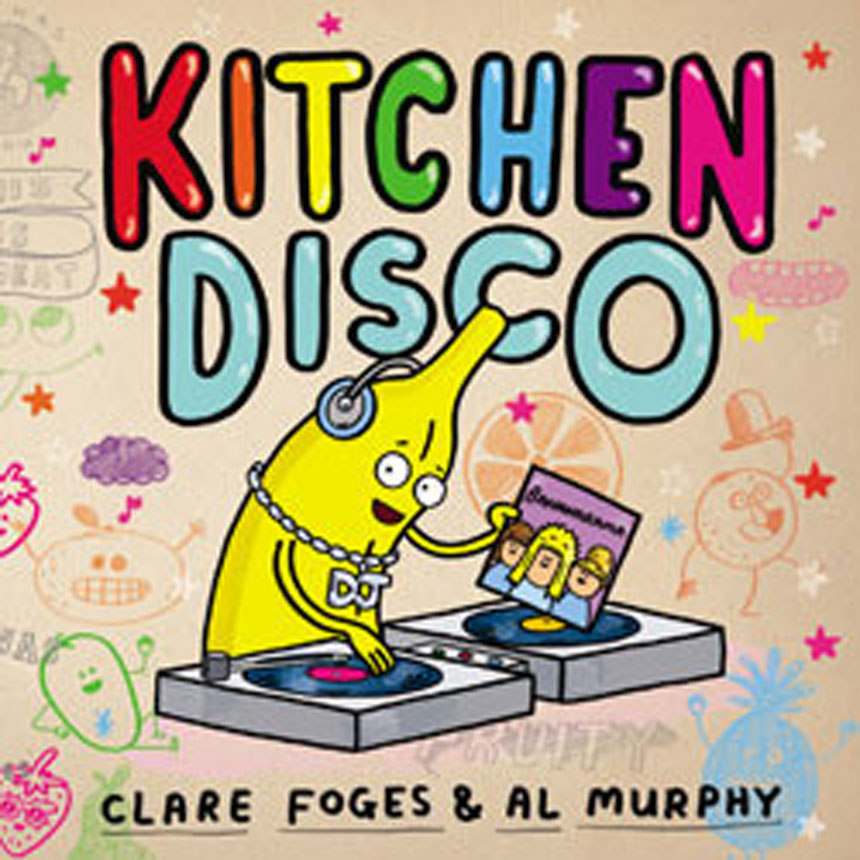 When the sun goes down, the Kitchen Disco starts up – and all the fruit in the fruit bowl come out to play. There are lemons who break-dance, tangerines who twirl and some very over-excited apples.
Kitchen Disco is a zany and hilarious rhyming picture book for young children, featuring a stunning holographic foil spread in the middle of the book.
Age 4 – 6 years
 Animal Music
Julia Donaldson, illustrated by Nick Sharratt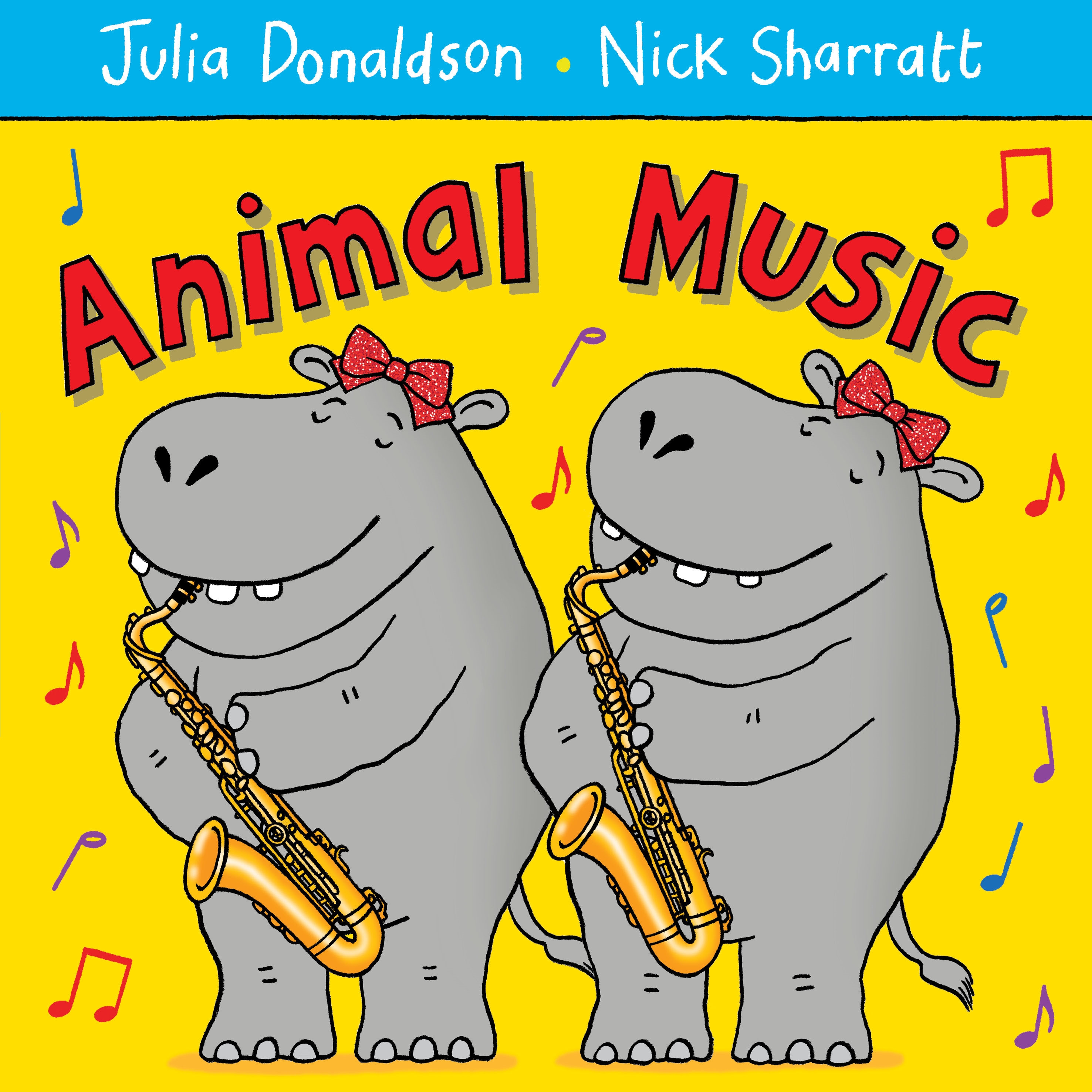 There's harmony in the air when the animals get together to make music and put on a concert with a difference! Koala's playing his flute, Badger's bashing away on the drums and Squirrel's strumming on the guitar. Even the smallest toddler will enjoy the wonderfully silly animal antics in this book, so join in and sing and dance along – you've never been to a gig like it!
Trademark Julia Donaldson rhymes and rhythms accompanied by Nick Sharratt's mischievous and funny illustrations make this bright and playful book a sure winner. In sturdy board book format, Animal Music is perfect for younger readers. Ideal for reading out loud!
Age 2 – 5 years
Squeak! Rumble! Whomp! Whomp! Whomp!
Wynton Marsalis, illustrated by Paul Rogers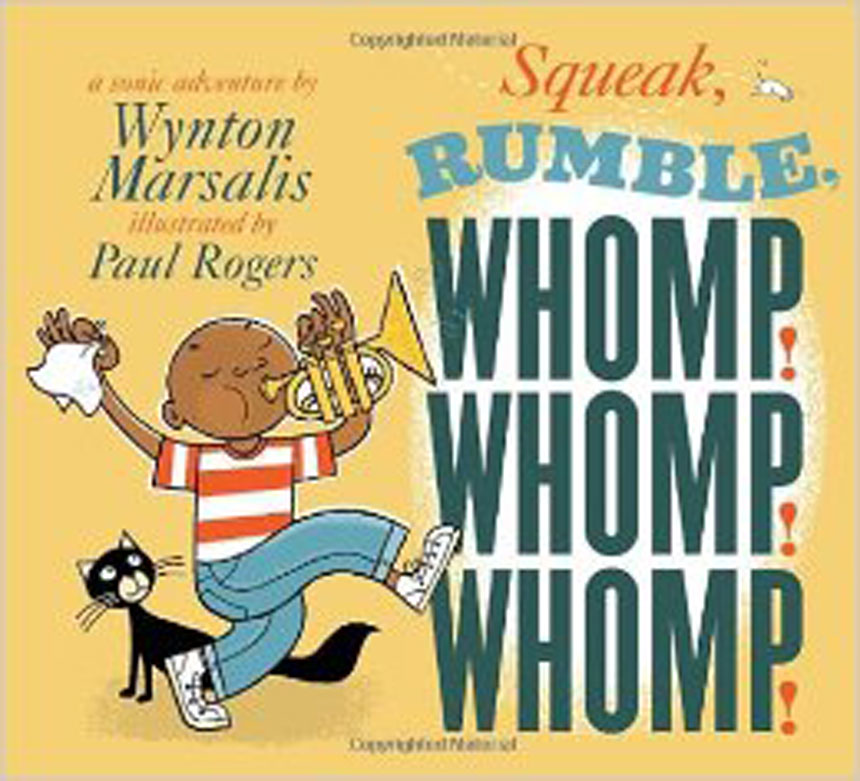 What's that sound? The back door squeeeaks open, sounding like a noisy mouse nearby — eeek, eeeek, eeeek! Big trucks on the highway rrrrrrrumble, just as hunger makes a tummy grrrrumble. Ringing with exuberance and auditory delights, this second collaboration by world-renowned jazz musician and composer Wynton Marsalis and acclaimed illustrator Paul Rogers takes readers (and listeners) on a rollicking, clanging, clapping tour through the many sounds that fill a neighbourhood.
Age 3 – 5 years
Punk Farm
Jarrett Krosoczka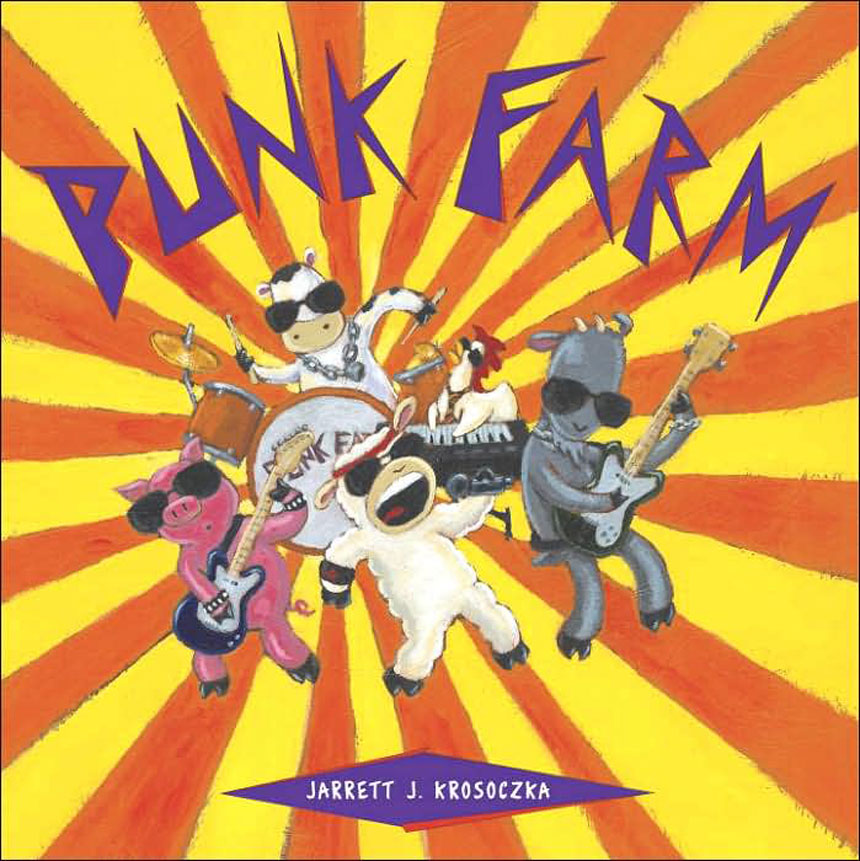 After a long day of work, Farmer Joe goes home to bed. But meanwhile, back at the barn… Cow sets up her drums. Pig plugs in his amp. Goat tunes his bass. Chicken sets up her keyboards. and Sheep checks the microphone. They are Punk Farm and tonight they're ready to ROCK! With adorable farm animals – and a surprise tribute to Old MacDonald – this rollicking tale is sure to have kids cheering and singing along.
Age 3 – 7 years