Looking for a new and exciting way to get your child reading on a week night, at the weekend or during a school holiday?
My super fun Busy Book Challenge is the perfect way to encourage even the most reluctant reader to dive into their book bag or reach for the library shelves!
All you need to do is simply print out the checklist and stick it up anywhere you like – a wardrobe door, the kitchen fridge or even in the caravan when you go on holiday. Get your little one to choose a challenge from the list and tick the box next to it once they have completed it.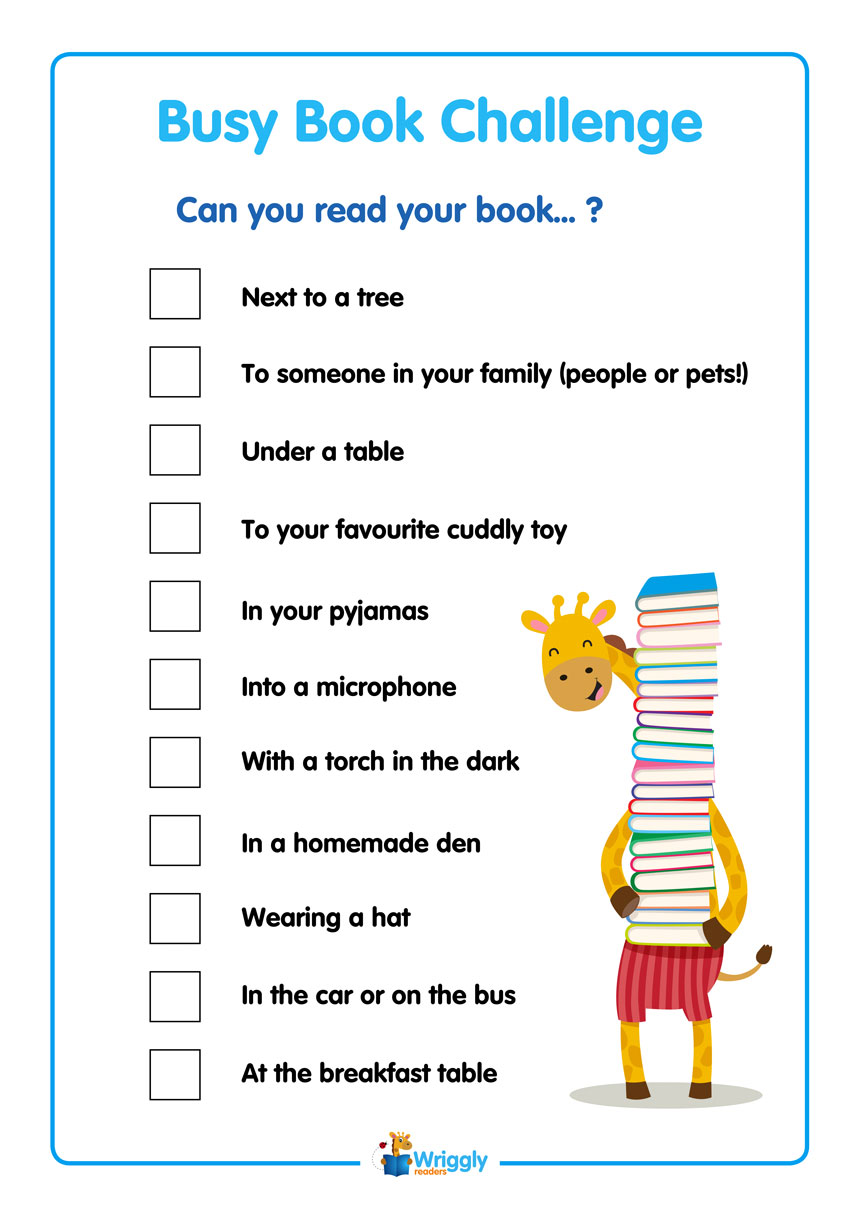 [button_1 text="Click%20here%20to%20download%20it%20for%20FREE!" text_size="18″ text_color="#20c9f3″ text_font="Open Sans;google" text_bold="Y" text_letter_spacing="0″ subtext_panel="N" text_shadow_panel="N" styling_width="40″ styling_height="30″ styling_border_color="#000000″ styling_border_size="1″ styling_border_radius="6″ styling_border_opacity="100″ styling_gradient_start_color="#09519a" styling_gradient_end_color="#09519a" drop_shadow_panel="N" inset_shadow_panel="N" align="center" href="https://www.wrigglyreaders.com/wp-content/uploads/2016/08/busy-book-challenge.pdf" new_window="Y"/]
If you can think of any more silly and imaginative ways to read, share them in the comments box below. You could get your child to write a new checklist using their own ideas!