Well, the first round of judging is over for the BBC Radio 2's 500 Words story-writing competition and it's going to be tougher than ever to choose a winner!
This year, thousands of talented children across the country entered and it's been great fun reading and marking some of the stories as a judge for Chris Evans (and a very nice surprise to receive a certificate from him this morning too!)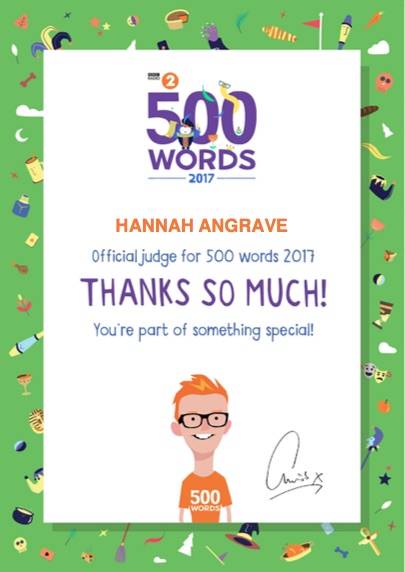 There are SO many big imaginations out there, so well done to every single child who dreamed up an idea and brought it to life with words… I don't think I could have written some of them better myself!!
Good luck to the ones that make it through to the Final 50 in May 🙂