How To Help Your Child To Make Jaw-Dropping Progress In Reading... 100% Guaranteed!
Discover 5½ Teacher's Secrets To Help Your Child Learn To Read At Home
Get Your Copy Now For FREE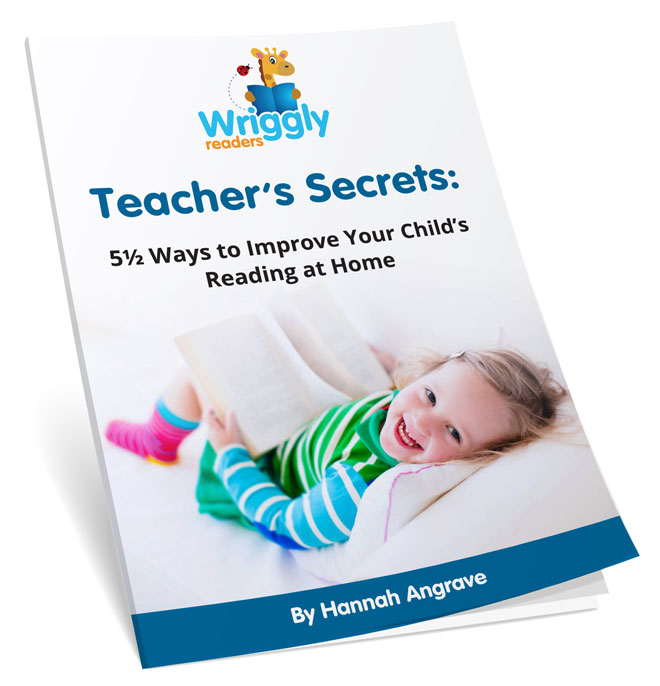 Helping your child
learn to read
can open up a whole world of opportunity for what they can achieve throughout their education and in their adult life. That's why it's so important to nurture a love of reading from a young age.
You'll Learn…
How to motivate your child to read every day at home
How to create fun and enjoyable reading time with your child to help them progress quickly
How to tell if your child's book is at the right reading level for optimum development
Learn Tried And Tested Techniques
My name's Hannah Angrave and I've been teaching in Infant Schools for over 10 years. Throughout this time, I've developed a passion for helping children in the Early Years learn to read in the most fun, active and engaging ways so that they can go on to read books with increased confidence, fluency and understanding.
So far I've helped 1000's of children to make outstanding progress in reading which is the reason why I've put together a FREE guide for parents to share my winning formula for success. It's my lifelong mission to make reading FUN and I can't wait for you to be part of this journey with me!
So whether your child has taken to phonics like a duck to water or they find reading difficult and need extra support, my simple strategies are guaranteed to have a positive impact on your child's ability. This handy guide is full of my own personal tips and teacher's secrets to make sure they won't fall behind with their reading now or in the future.
Download your FREE copy now and give your child the start in life they deserve!